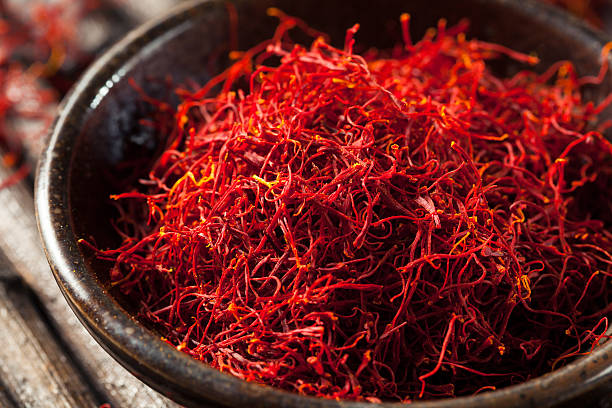 Saffron is a lily species spice that is tiny, bulbous, and perennial. Saffron is the most expensive spice in the world because the stigmas must always be painstakingly plucked, trimmed from the white form, and then delicately set on a sieve and cured over heat to intensify the flavour.
India is the leading manufacturer of saffron in respect of overall volume and quality, with Spain being the major importer. Saffron from natural raw saffron wholesalers is a labour-intensive crop, which accounts for its high price. It features three exquisite crimson stigmas in the centre that are hand-picked, set on a plate, and dried overheated to enhance the flavour. Aside from becoming the costliest spice, saffron has many properties that make it even more unique.
Health Benefits of Saffron:
The advantages and medicinal characteristics of this expensive spice make it a valued culinary ingredient all over the world. According to an ongoing study, saffron can be utilized as an aphrodisiac, diaphoretic [to create sweating], carminative [to eliminate gas], and to induce menstruation. Some other advantages are listed below:
Prevents Cancer:
Crocin, a deep orange, water-soluble carotene found in saffron, is accountable for much of the spice's golden hue. Crocin had been shown to induce apoptosis in a variety of patient cancer cells, including leukaemia, ovarian cancer, and soft tissue tumour.
Saffron and its chemical ingredients have the potential to block human cancer cells. Not only does the spice suppress malignant cells, but it has no impact on healthy cells and instead promotes their development as well as that of lymphocytes.
Promotes Memory Retention:
Recent research has also shown that saffron extraction, notably its crocin, can help in the repair of age-related mental disabilities. Saffron is encapsulating and utilised in the cure of Parkinson's illness and memory problems in Japan.
In Delayed Puberty:
Saffron has an average stimulating impact in immature girls suffering from delayed puberty. A teaspoon of saffron mashed in a tablespoon of milk can help to boost hormones and get the intended result.
Protection against Cold:
Saffron is a stimulating tonic that is particularly helpful in treating colds and fevers; saffron combined with milk and rubbed onto the forehead improves cold swiftly.
Helps Patchy Baldness:
Saffron combined with liquorice and milk is an excellent topical therapy for promoting hair growth in alopecia.
Weight Loss and Appetite Management:
Saffron pills are said to decrease hunger and lessen cravings when taken as a weight-loss tool. Some proponents believe that saffron raises serotonin levels in the brain, which helps in preventing obsessive overeating and weight gain.
Members of the saffron group had a substantially bigger decline in snacking and a considerably increased reduction in body weight compared to participants of the placebo group, according to the research findings. The authors of the study speculate that saffron's alleged mood-enhancing properties may have contributed to the drop in snacking frequency.
When searching for supplementation, please remember that saffron is occasionally mixed with materials such as beet, pomegranate fibres, and red-dyed silk fibres to reduce its cost.
Adulterations render natural raw saffron entirely ineffective or even hazardous when used for medicinal reasons.
Read more, visit here… https://www.anandmangalexports.com/